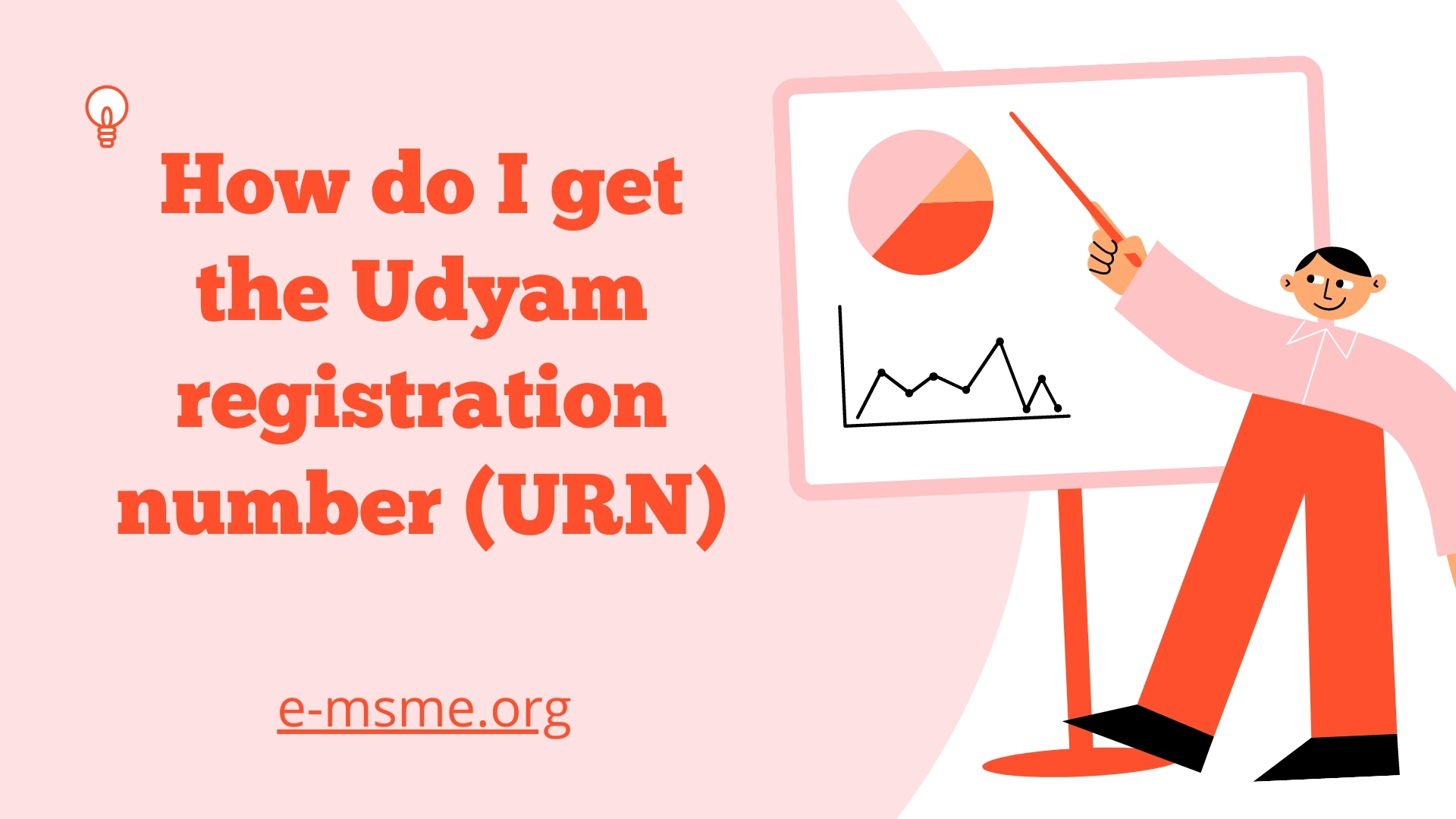 How do I get the Udyam registration number (URN)?
On 26 June 2020, the government gave the notice that the latest MSME registration procedure, generally known as the "Udyam Registration," will be stated on 1 July 2020. The MSME / SME / Udyog Aadhaar Registration was formerly called.
After the successful MSME registration, applicants are presented with the Udyam Registration Certificate with a Special Identification Number known as the Udyam Registration Number (URN). Udyam Registration Certificate is given to them. Prior to this, it was called Udyog's adhaar (UAN) number.
Meaning of Udyam Registration Number (URN)?
Every udyam registration is provided with a unique identifying number that is included in the Udyam Registration Number (URN).
Udyam Registration Number is a special 16-digit Udyam Certificate holder registration number. The Ministry of Small and Medium Enterprises (MSME Act), 2006 (MSME Act 2006), released as confirmation of the certification and registered under the MSME Act.
Format of Udyam Registration Number
URN Example - UDYAM-JH-00-0123456
In detail, let's understand the Udyam Registration Number Format:


In each UDYAM registration number, i.e. UDYAM, the first five digits are normal.


The sixth and seventh digits are the code of the particular state in which the register was made.


For each URN, the eight-and-ninth digit is zero.


The last seven digits are an identification number that is unique.
The process to Get Udyam Registration Number (URN)
STEP 1: Visit our Udyam Registration Portal.


STEP 2: Fill in the udyam application form correctly and upload all required documents.


STEP 3: Make your application online payment.


STEP 4: After the verification by one of our Registration Directors, your udyam application will be forwarded to you.


STEP 5: Within 1-2 hrs you will get the Udyam Registration Certificate in your registered email address.
Documents Required for URN
A Udyam Registration Number is only required for an Aadhaar Card. However, you will need a permanent identification number (PAN) card and the goods and services tax number (GSTIN) with your aadhar cards if you want a registration number for a business MSME / Udyam.