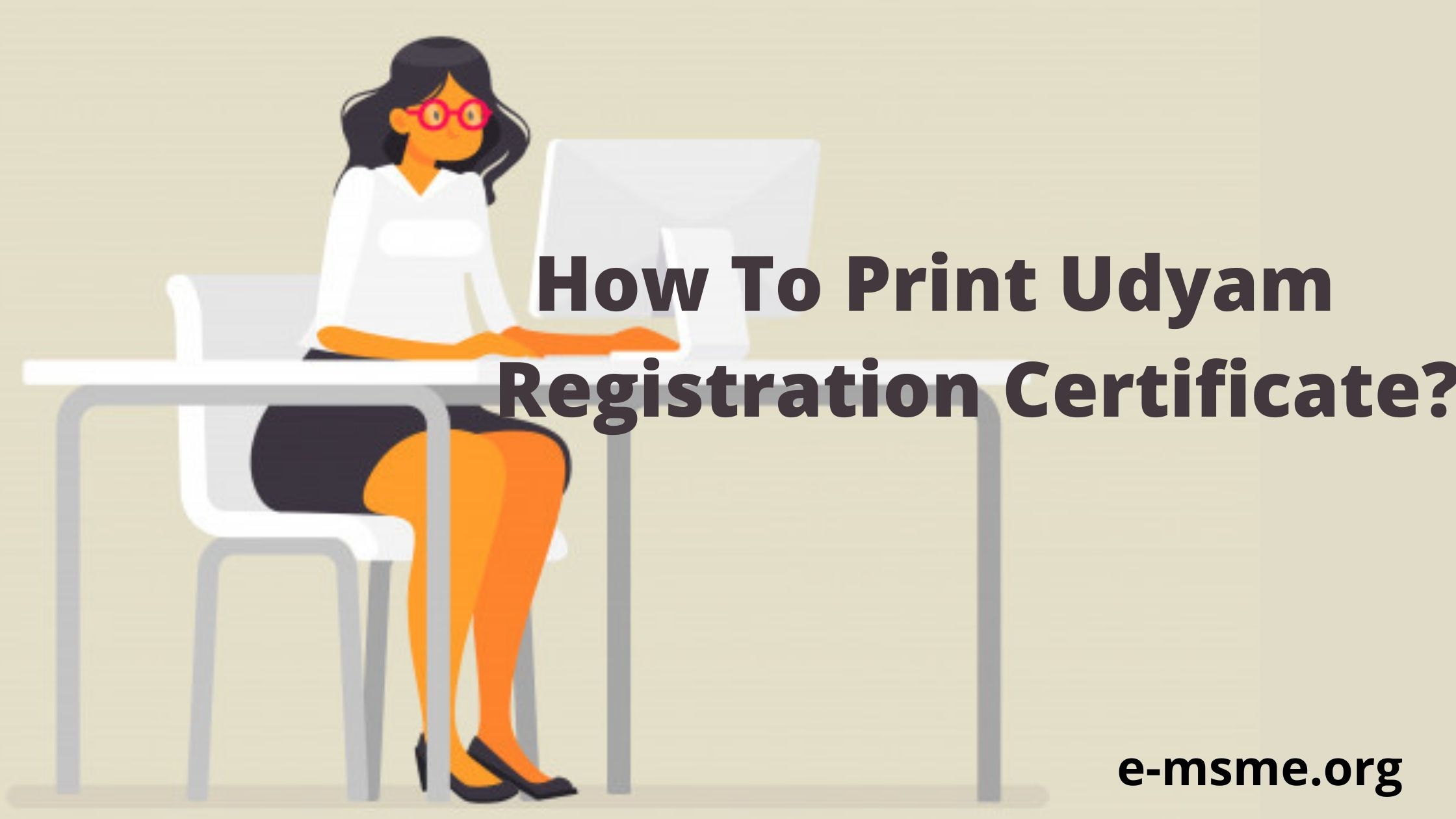 How To Print Udyam Registration Certificate?
India's MSME ministry launched an MSME enlistment program. On July 1st, 2020, the Mission became active. It was known as Udyog Aadhaar / MSME registration before notification. The Government of India has indicated that the program will not be available to the government to update the Udyam certificate. this update will come soon.
Anything caused by self-declaration. Any entrepreneur would have no documents or evidence to upload except for the Aadhaar registration number. That simply means what you need to register your business as udyam registration is a valid Aadhaar Number. To register under this MSME initiative one must visit
e-msme.org.
Who Can Apply for an Udyam Certificate?
Any commercial entity may apply, whether the business is Sole Proprietorship, Partnership or any other type of Business organization does not matter. They can receive udyam Certification.
How to Print Udyam Registration Certificate Online?
Online print of the Udyam registration certificate is now very easy and has few steps to follow which are mentioned below. Here's a quick 5 phase method for an online print of your Udyam registration certificate.
Step 1: Visit the udyam registration website.


Step2: Insert your Udyam Registration Number (URN).


Step3: Select any one choice for OTP ( One Time Password ).


Step4: On selected choice, you will obtain OTP after clicking on the 'Validate & Generate OTP' button.


Step5: Enter OTP, & click on the button 'Validate OTP & Print.' If your OTP matches successfully, you can auto redirect to the print Certificate.
Why Us?
The government registration process is complex and not easily understood by the first user so we assist these users by making their work easier for them and also saving their time. Under the field our experts have many years of experience.
You can visit for any further queries or facts or any doubts related to Udyam Registration fill the complaint form @e-msme.org .Our expert will contact you soon.